Sunnyvale High School


Sparky's Hot Rod Garage, San Carlos, March 22, 2014
The SHS mini reunion at Sparky's Hot Rod Garage on Saturday was a blast! The class of 64 did an amazing job! Malcolm and I attended representing our class, but he was, as usual busy taking pictures and videtaping the whole thing! Wow!! I will be posting some pics later of him doing what he does best...meantime, here is part 1 of the video. You may not know everyone, but you will not miss the school spirit...it LIVES!!!

Please take a minute to write on Bruce Fullers's In Memory page or message me and I will pass on stories or pictures you may have of Bruce. Thanks.
History of Sunnyvale video...
https://www.youtube.com/watch?v=6eNIvhzgmbc

Please remember to read the ANNOUNCEMENTS at bottom of page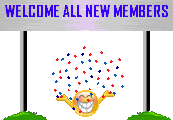 Richard DeLaCruz
Larry Emory
Marsha Melloway Williams
Homepage visitors since July, 2008
51533
Announcements!!!