Sunnyvale High School

Marianis, 2015 is history! Wow!! What a party! Slideshow to be posted asap.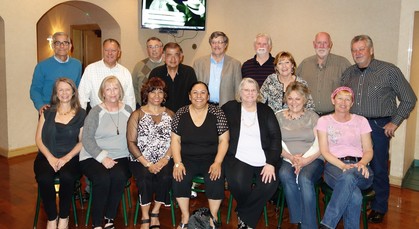 Thanks to all who attended and helped to make our 13th annual mini reunion dinner party yet another smash event!!! Seems as though Mariani's will still be standing next year...Yay! Hope to see you then! Johnny Cardiel and Louie Alicia not shown in picture....

They need our help finding their classmates? Can you help?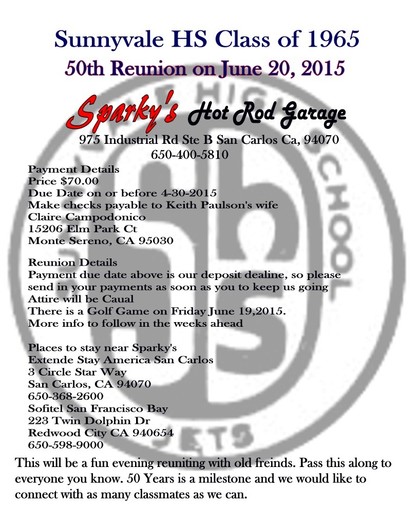 History of Sunnyvale video...
https://www.youtube.com/watch?v=6eNIvhzgmbc

Please remember to read the ANNOUNCEMENTS at bottom of page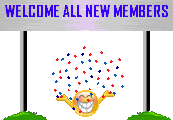 Hey, we need some new members!!!!
Homepage visitors since July, 2008
63478
Announcements!!!
ANNOUNCEMENTS
•

Thank you, Ron Salas for the information.

Sorry to announce that Coach, teacher Art Chaboya has passed away this past Saturday 1/3/15 he had been living with his son in the Sacramento area. Fond memories as one of our Varsity Football coach my junior and senior year. He was very helpful in helping us start the Lettermen's club on campus my junior year. Work very close with him in setting up activities for the club, I was president my senior year. He was a wonderful person and had a great family.