Sunnyvale High School

Happy Birthday to our site....6 years old today, July 16!!!!!


We have a date for the Sunnyvale High School tribute football game. For those that haven't heard the King's Academy(the school that occupies the SHS campus) will be holding a SHS tribute football game on Friday October 10 2014. It is a game between The King's Academy and Soquel High. Tours of the campus will be available as well as a BBQ at the game. We are looking for halftime participation from the SHS alumni band(so whomever may want to be a contact person please let me know). They will be looking to bring in extra stands so please try and let us know if you think you will be attending. Make sure to wear your Jets colors and come celebrate the Sunnyvale High School Jets.

Hi! Thanks for visiting. I am finally updating the site. It may take some time. Everything is pretty much where it was...Check back later for some new pages etc.
History of Sunnyvale video...
https://www.youtube.com/watch?v=6eNIvhzgmbc

Please remember to read the ANNOUNCEMENTS at bottom of page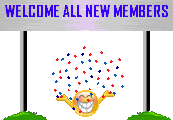 Homepage visitors since July, 2008
55809
Announcements!!!
ANNOUNCEMENTS
•

Condolences to Joe Johnson at the loss of his brother, class of 1966.

•

Condolences to George Martin at the loss of his precious daughter who passed away due to complications from Cerebral Palsy.

•

Teacher and Coach Ward O'Connell passed away.

http://http://www.legacy.com/obituaries/azcentral/Obituary.aspx?pid=131946314


•

Richard Peter "Pete" Mesa, former SHS teacher and counselor has passed away. For more information, click on the rose.