Sunnyvale High School

Grade School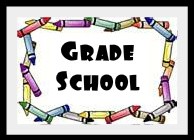 Thanks to Larry White, Mike Murray and Connie Howell Kramer for the school photos. If anyone has any other grade school photos, please send them to me so I can add them to this page.

Jarvis E. Bishop School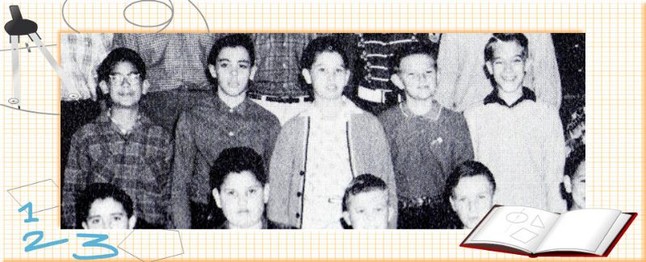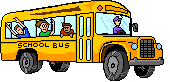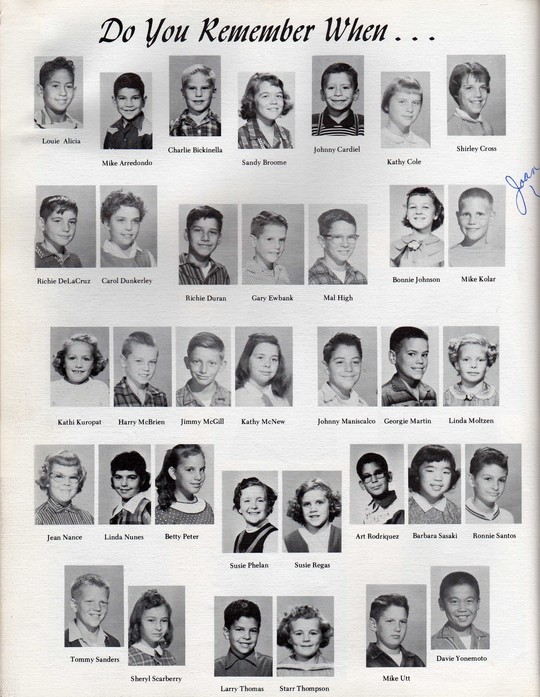 Grade 2, Mrs. Jensen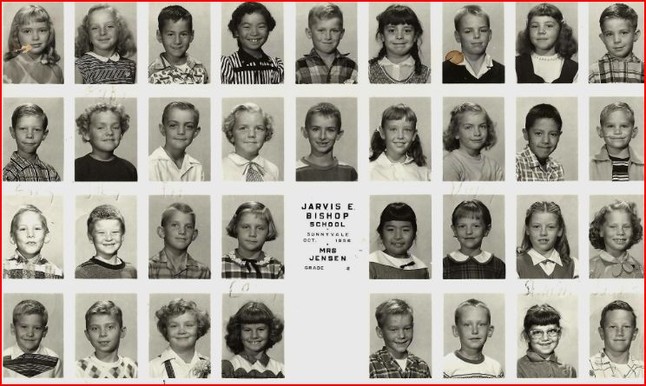 Grade 2, Mrs. Kirby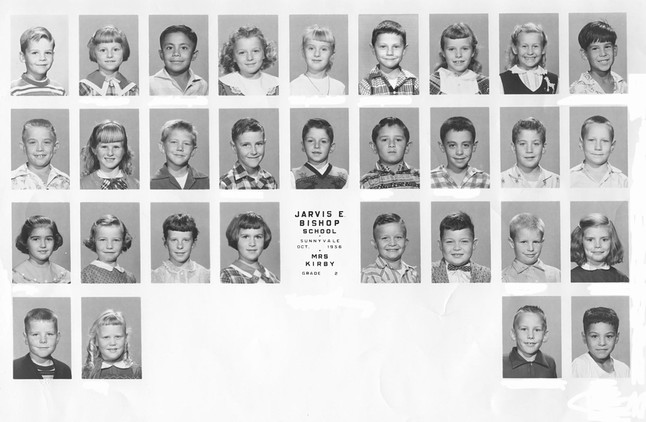 Row 1, #2 Janet Diaz, #3 Lou Gonzales,#5, Judy Hendrix, #6 Larry White, #9... Art Rodriquez
Row 2, #4, Ron Ince, #6, Gene DeLaCruz, #7, Bob Anaya,
Grade 3, Mrs. Hughes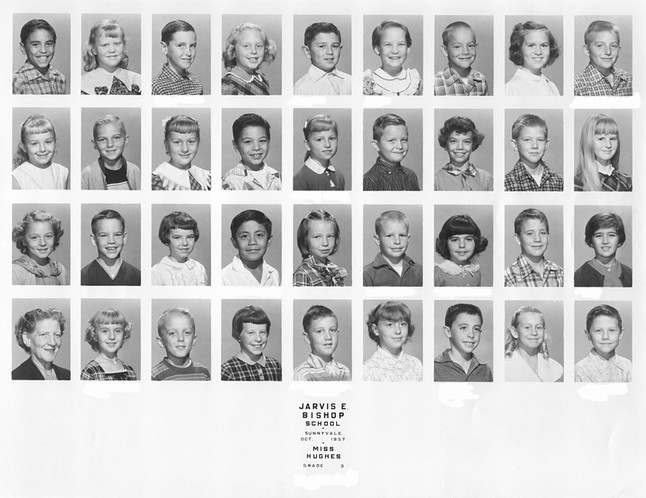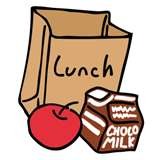 Grade 4, Mrs. Smith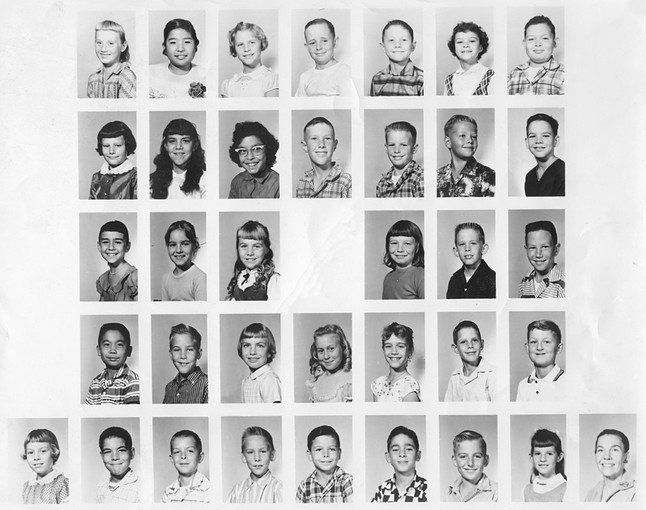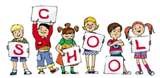 Grade 5, Miss Logan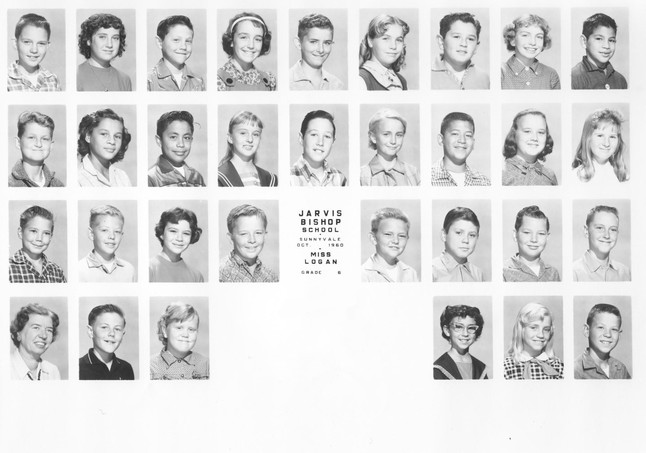 Grade 6, Mrs. Wiedeman

n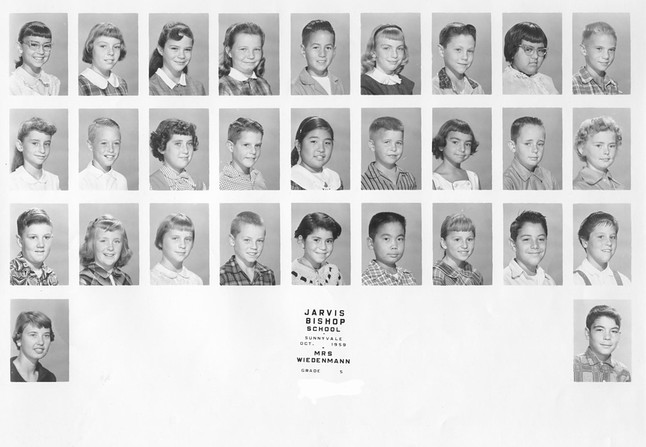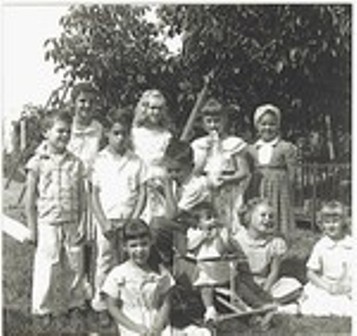 Birthday party - July 24, 1956 ..
That's Judy Hendrix (Maselli) and Kathy Cole (Gee) in the lower right of the pic. My older sister, Kathy, and Judy's older sister Pat (SHS class of '64) are in the upper left of the pic. Ken Verdugo (SHS class of '69) and my younger sister, Betty, (stroller, SHS class of '73) are also in the pic.
Photo from John Gomez's collection
Ellis School
Ellis School, Grade 1, Mrs. Macy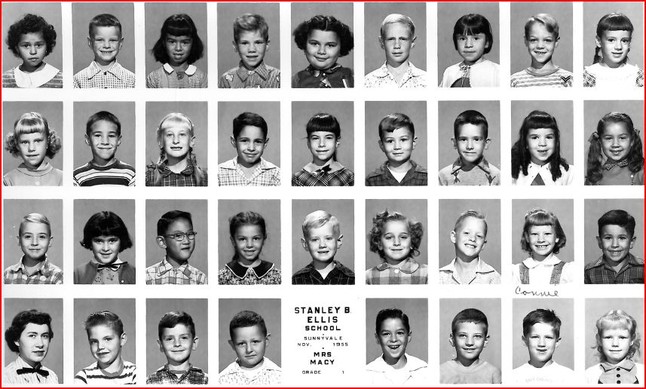 San Miguel
San Miguel, grade 2, Mrs. Smith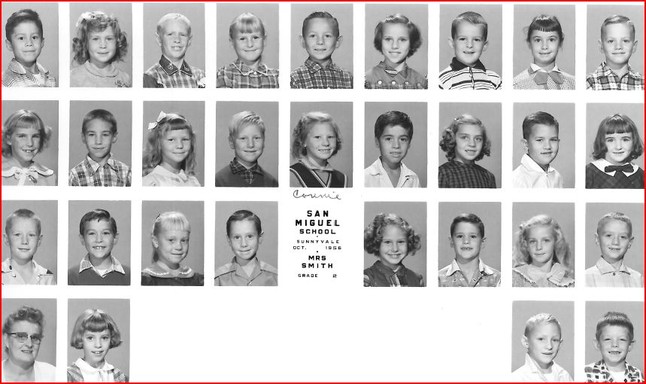 San Miguel, grade 3, Mrs Gholson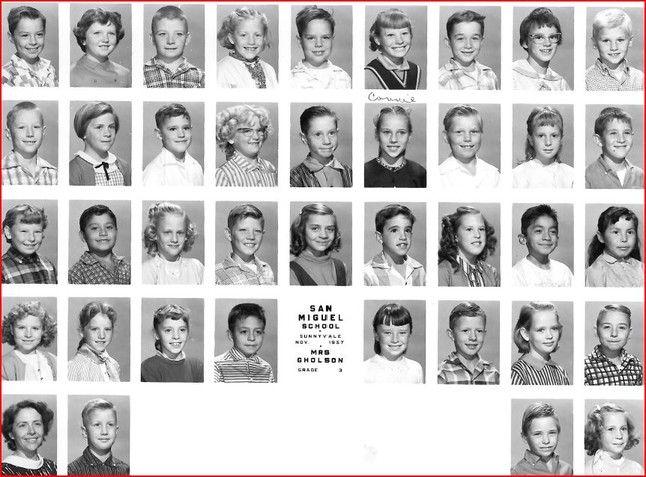 Morse
Morse School, Grade 5, Mrs. Richelderfer
Thank you Mike Murray, Sharon Miller Murray's husband, for the photo!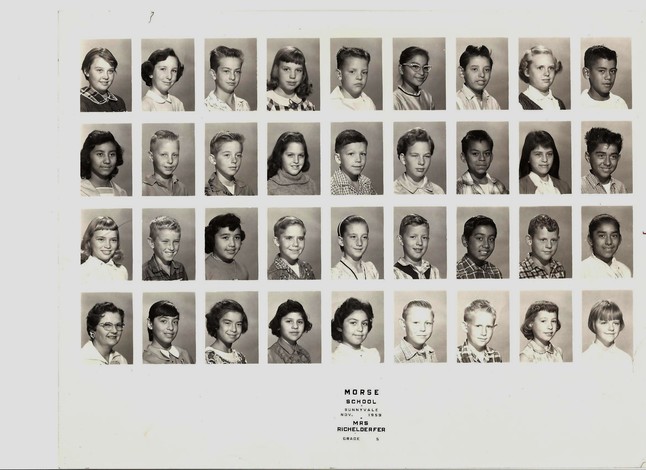 Morse School, Grade 6, Mr Loyd